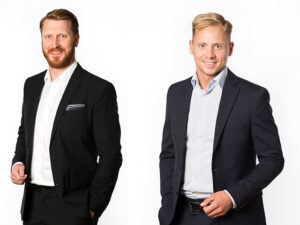 As an SQL-specialist Daniel Lönnesjö will focus on integration and contribute to the office in Malmö. He has previous experience in systems development from companies such as IKEA.
Filip Levenby strengthens the office in Gothenburg and will take part in Optilon's team of supply chain consultants. Previous to Optilon Levenby worked with business analysis on SKF and Volvo. Both Levenby and Lönnesjö joined Optilon August 17.
– Filip and Daniel are awaited resources, both knowledgeable and as new colleagues. This feels like a real good start of autumn, says Anna Holmberg Senior Business Consultant and Service Manager at Optilon.
Similar news
New Optilon Office in Denmark
New Marketing Manager at Optilon
Optilon's IT Department Grows
Jens Stenquist as the New Sales Manager at Optilon
Optilon Is Hiring
Optilon Enters the Finnish Market