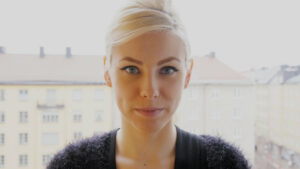 – It's been exciting and instructive to try out life at an advertising agency but after have spent the last couple of years as an specialist in large organizations, I'm attracted to the full responsibility. Optilon's vision of every customer becoming a reference customer within 6 months after go live is also something I agree upon. And it is of course extra fun to work with IT where I have my roots as a systems analyst, says Elin Amberg, Marketing Manager, Optilon.
– We are very happy to link Elin to us. We are convinced that she will contribute to our goal in becoming the Supply Chain Optimization market leader in the Nordic. Optilon had an excessive growth in all areas during 2014 where we amongst other things saw a major demand within E-commerce, Retail and Wholesale. We have been good on delivering, but lesser good in telling others of our achievements. This is where Elin will play a key part, says Jens Stenquist, Sales Director, Optilon.
About Optilon
Optilon creates business value for companies within manufacturing, e-commerce, wholesale and retail through independent application based solutions for planning and optimization of supply chains. The consultants are specialist and work within three main categories; Supply Chain Design, Service Optimization and Supply Chain Planning. Optilon is a Nordic company founded in Sweden 2005 with offices in Stockholm, Malmö, Gothenburg and Turku.
Similar news
Two New Additions To the Optilon Team
Optilon's IT Department Grows
New Marketing Manager at Optilon
Jens Stenquist as the New Sales Manager at Optilon
Optilon Is Hiring
Optilon Gets a New Marketing Director